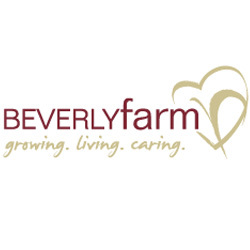 Beverly Farm
Direct Care
Sorry, this job has expired.
Godfrey, IL, United States
We are currently seeking Full Time & Part Time individuals that want to make a difference in our Godfrey, IL location
Our Mission: We are here to provide a loving, caring home for adults with developmental disabilities, providing each individual with physical and emotional security and a dignifi ed quality of life, with opportunities and challenges, within each individual's functional capabilities.
The role of the Direct Support Person is to promote independence by teaching skills to Individuals with developmental disabilities. Your assigned work location may be a 4-person to a 42-person home. Individuals you are working with may need assistance with bathing, dressing, personal hygiene, toileting, mobility or eating. Depending on location, Individuals may need assistance with money management, self medication skills, and meal planning or community independence activities. You are part of the Individual's Support Team.
18yrs of age, High School Diploma or GED preferred, valid drivers license
On the Spot Interviews EVERY Monday-Friday
9am-11am and 1pm – 3pm
We offer competitive wages and excellent benefits that include health insurance, 401K and tuition reimbursement programs.
zdoq4pwa7kch
585113383